It's very troublesome to make up. I want to go out more in the morning and go out again. I want to have a refreshing face.
However, when you don't have makeup, you will feel like you are naked, and you are worried that it's hard to see people.
If you are like the above, then I will give you a few tricks, no makeup looks beautiful!
Method 1: Develop perfect skin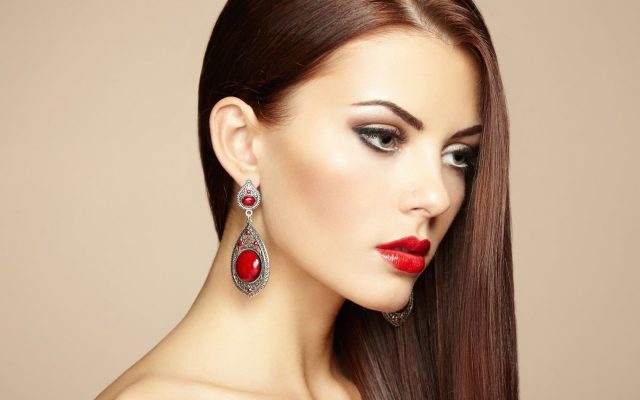 1, wash your face twice a day.
Skin care is a key factor in not making up but looking beautiful. Spend the money and time you spend on buying and using skin care products. First and foremost, find a facial cleanser that is suitable for your skin type, wash twice a day, morning and evening.
Although the face washed more than twice a day may be more hygienic, it is not advisable. Excessive cleaning can make your skin dry and allergic, making it look worse than better.
Cultivate a skin care regimen. No matter which one you choose, be sure to implement and stick to it.
2, insist on rubbing the skin every day Frost.
After washing your face, apply a moisturizer immediately. You can choose a good quality day cream to use after washing your face every time. A moisturizing effect is good at night.
Be sure to choose the emollient that is right for your skin type. If you are sensitive skin, you can choose to be mild and tasteless. If you are prone to acne, try a soft, oil-free one.
For dry skin, choose a moisturizing moisturizer.
3, skin change once a week .
The skin changes and the dead cells on the surface of the skin fall off. Your face looks fresh and radiant. It also gives you a spring glow when you don't want to make up. Look for a special facial cleanser that is used at least once a week, but for better results, it is best to use it once every 2 to 3 days.
In addition, you can also exfoliate with a clean wash that can absorb warm water. Gently rub your face with a circular motion of the wash pad. This method is ideal for those who are allergic to any facial cleanser.
When exfoliating, do not rub your face or use it excessively. This will dry your skin and cause allergies, which is not what you want to see.
4, use toner.
Toner is a skin care product that is often overlooked, but it can make a big difference in improving skin tone. Toners maintain the pH balance of the skin, and different toners have many different benefits.
For example, a toner designed for oily or prolonged acne can remove excess oil and tighten pores. However, it is designed for dry skin to relieve allergies and lock in more moisture.
A toner that is right for you can be used daily after cleaning and before moisturizing.
5, about acne.
Acne is one of the main reasons people are afraid of going out. So if you can handle them well, you will feel more confident without makeup. It is important to implement a strict skin care regimen to prevent clogged pores and remove dead skin from the surface of the skin. You can use acne-control products, moisturizers, sunscreens, and cosmetics that are not susceptible to blackheads.
Facial cleansers and colloids containing substances such as benzoyl, hydrogen peroxide and salicylic acid are effective for cleaning acne.
If these measures don't work, consider taking a dermatologist who can prescribe some herbal creams or a course of antibiotics or some oral medications.